Chania is a dream destination for anyone seeking a perfect blend of history, culture, and natural beauty. From its picturesque old town to breathtaking beaches, this enchanting city has something for every traveller.
Are you questioning what there is to do on the island of Crete? With so many Greek Islands, are you wondering, "Is Chania, Crete worth visiting?" Would you like to know more about Crete? Are you asking, "What is Chania Crete known for?" lastly are you trying to figure out How many days you need in Chania?
Well, this article is to answer all of those questions before you book your amazing trip to the largest island in Greece and the reasons why Crete should be on your bucket list for Summer 2024. Let's start by answering the question," How many days to stay?" well, to be honest, you could stay for weeks and never get bored, but this itinerary of five days will allow you the luxury of touching on the best of what Chania has to offer. 
If you want to know more about how to get to Chania, visas, insurance, and other facts, check out our latest article on Chania here. In the meantime, sit back, relax, and let us take you on a journey through Chania. By the end of this blog post, you'll be itching to book your next vacation and experience firsthand the magic that awaits in this charming city. Let's get started!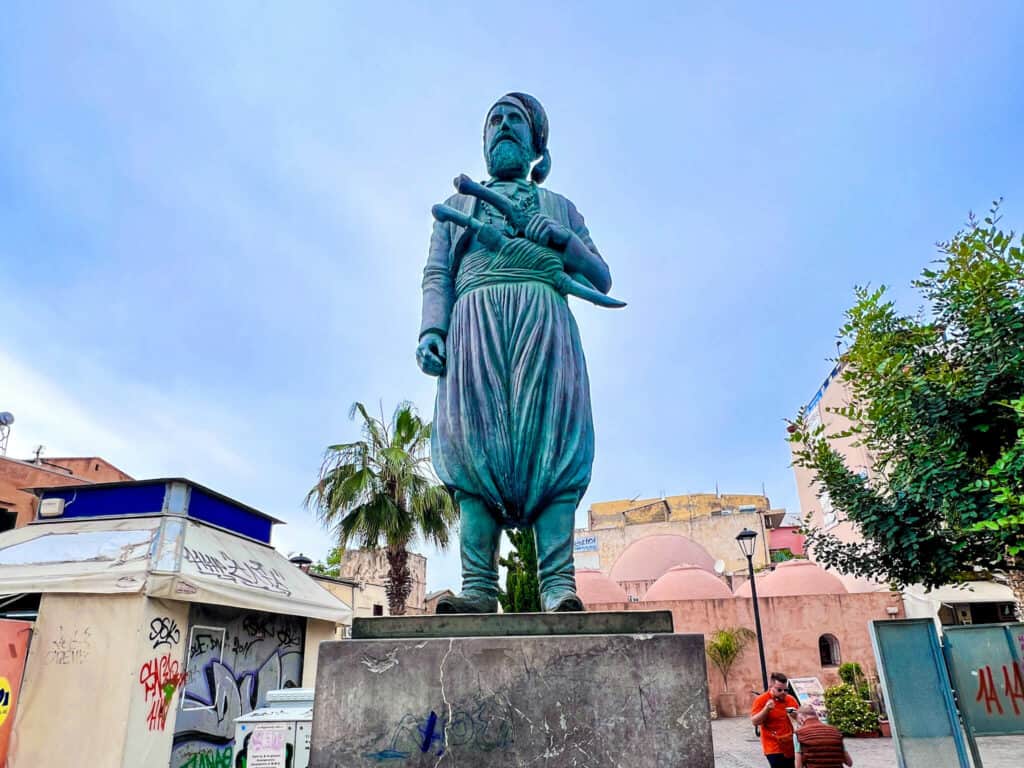 Day one  – 
Arrival in Chania and wandering around The Old Venetian Port
Your vacation starts as soon as you check into your hotel; whether you arrive by ferry, plane or helicopter, try to arrive as early as possible to ensure you can spend the rest of the day exploring this great town. 
Once you check into your chosen hotel, spend the day getting to know the area by visiting the old Venetian Port, visiting many of the shops around this area, having lunch at one of the many great little restaurants and checking out one of the world's oldest lighthouses which were built between 1595 and 1601 will have you busy until evening. 
SIDE NOTE: Other options for today are a guided tour of the Old Town or popping into The Maritime Museum for an afternoon of perusing.
Evening: you can ride a horse and carriage around the old town area and then have dinner at one of the restaurants overlooking the lighthouse. It is an early night, as you have a big day ahead tomorrow. 
Day two
Day trip to Elafonisi Island
Today's day trip will be spent at the famous pink sand beaches of Elafonisi Island. Elafonisi Island, located in southwestern Crete, is a place of sheer natural beauty for an unforgettable experience. With its crystalline turquoise waters and shimmering pink sands, your day will be spent exploring, swimming and enjoying the beautiful beaches that make this one of the prettiest pink sand beaches in the world.
Evening: Arriving late tonight from your day trip will leave you hungry, but not to worry, you will have time to grab a bite at many of the restaurants around the old town, it is Europe, after all, and people eat late here – try a Gyros by the harbour front for an authentic greek meal.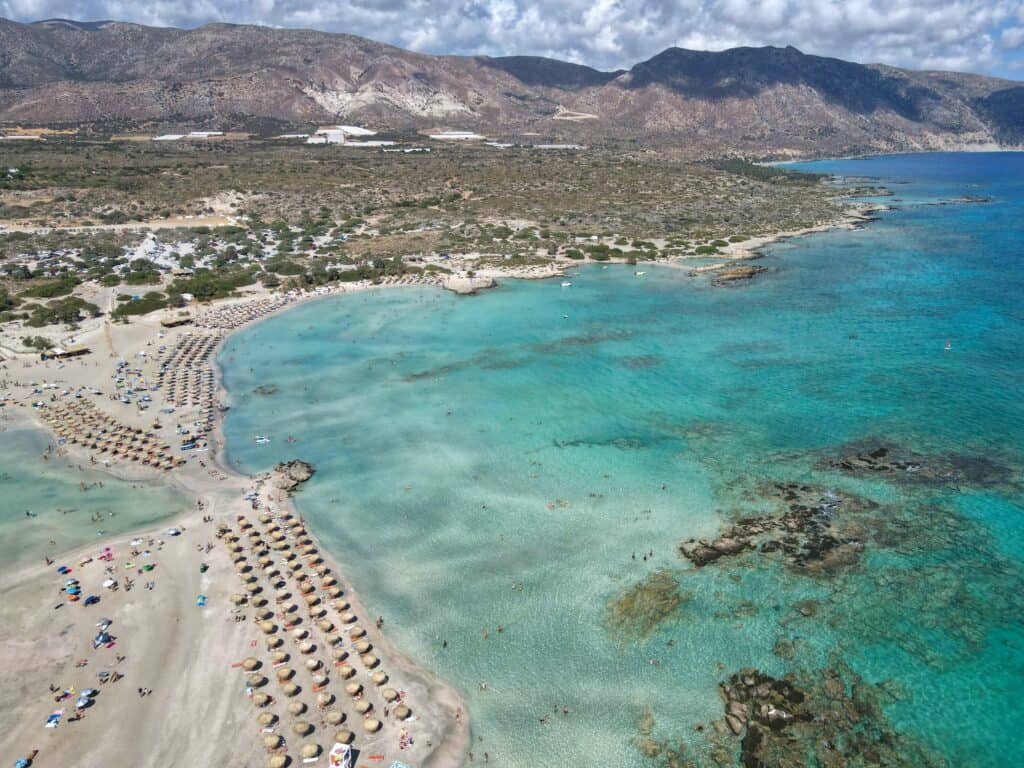 Day Three
Exploring nature
Today will depend on your fitness level. You have a few choices. 
For those who love to hike, You can choose a guided hiking experience that will see you

hike the Samaria Gorge; for hiking enthusiasts, the Samaria Gorge is a stunning natural gorge offering breathtaking views of towering cliffs, lush vegetation, and crystal-clear turquoise waters. Along the way, you will not only be able to see mountain goats see beautiful lush greenery but also learn a little bit about the history of this area.

Wanting to explore the hillsides but do not really want to hike, then try the Little fun trains trip to Therisos Gorge, where you will spend your day viewing the hilltops via a (yes, you guessed it) a little fun train. Stop by an olive factory where you will learn what can be produced from the many olive trees in the region, stop for lunch in a quaint little town and then head back to Chania, all within 3.5 hours. There are many other tours to can choose from

here.
Evening: Tonight, you will head out to West Crete to neighbouring Kertos Beach, where you can sit on the water's edge and dine at one of the many restaurants. I highly recommend Kertos Seafood for some delicious calamari and a traditional Cretan salad.
SIDE NOTE. You won't regret the view if you can get there by sunset.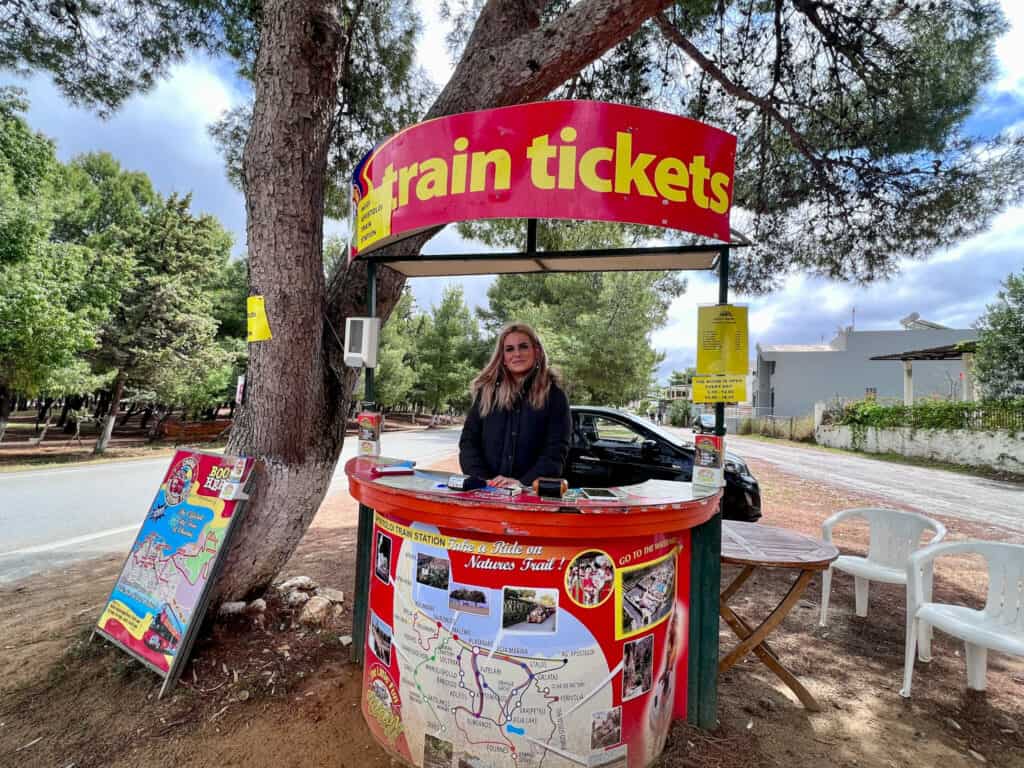 Day Four
A day trip to Rethymno
Today you have two options; once you have caught the local bus to Rethymno, (you can purchase a ticket straight a the bus terminal). 
Option one: Then you will spend the day exploring the streets of this beautiful town. Whether you venture out on foot, visit sites like the Venetian Fortezza Castle, or jump on the on-off bus or the little train tour to explore the city.
Option two: Spend the morning on a private walking tour, including Phyllo Workshop and a Cretan breakfast, then spend the afternoon exploring the streets independently.
Evening: Once back in Chania from your day out in Rethymno, enjoy a night out on a sunset boat trip to Lazaretta, where you will not only learn about the history of Chania before heading back for a late dinner in one of the quaint restaurants in and around the back streets of Chania old town. I recommended Oinopoieio restaurant for that authentic Greek Experience.
Day five 
Vineyards and Olive Oil Tasting
Enjoy your final day of wine and olive oil tasting on your 7-hour tour. You will depart at 9 am and head out to wine and raki tasting on your first stop, combined with some of the local produce, to soak up your early morning tasting experience. The second stop is another wine-tasting experience, including the local olive oil-tasting experience. You then head out to visit one of Crete's oldest trees, a history museum and many olive trees before venturing back to Chania.
Evening: Tonight, you will take it easy and spend time in the old town, where you can indulge in many of the beauty treatments they offer or massages at Chania Old Town Apivita Spa. Book ahead of time as she gets very busy and books out quickly.
Hotel Recomnendations 
Porto Veneziano Hotel 
The Porto Veneziano Hotel is a charming hotel located in the heart of Chania; this boutique hotel offers stunning views of the Venetian harbour and is just steps away from the bustling old town. The hotel boasts comfortable and well-appointed rooms, each beautifully decorated with modern amenities. 
Samaria Hotel 
Samaria Hotel is just a few steps away from the Venetian harbour and the city centre; this hotel offers a prime location for exploring all Chania has to offer. The hotel features a modern and stylish design, with spacious and well-appointed rooms that offer stunning views of the surrounding area. The friendly and attentive staff provide exceptional service and are always ready to assist guests with any needs or enquiries. 
Thanks for taking the time to read my blog. This post has given you the information you need. If you have any recommendations, tips or advice, I would love for you to share them in the comment section below!
Pin It for later!
This post may contain affiliate links, which means we may receive a commission at no extra cost if you purchase through a link. Please see our full disclosure for further information.
Check out my Instagram page here or join the Truly Expat Facebook group here. 
Would you like to read about Europe?